I hope you had a blessed Christmas like I did, spending time with family & friends!
I can't believe the year is nearly over, can you?! Where did it go?? The start of a new year means it's time for a new calendar as well. I happened upon the cutest blog and calendar!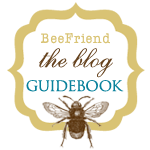 They offer a free listing to all bloggers!
They are also offering a beautiful FREE calendar that you can download & print out!
Thanks so much, Blog Guidebook!